____________________________________________
This most recent format has been an unusual one to be honest, as I hadn't played in a single official event up until the very end. Just over a year ago, the whole debacle regarding Upper Deck and counterfeit cards surfaced, and they were forced out of the game due to the impending legal battles. This had the knock-on effect of 'killing off' Yu-Gi-Oh!'s Organised Play scene in Europe and America. Konami then assumed control and started to get things back on track, while local stores and Tournament Organisers kept on running local (albeit unofficial) tournaments until things got 'back to normal'. It's been a long wait, but things are starting to slowly get back on track now.
Anyways, I'm babbling on again like I usually do when I start writing these things. In September I had gotten word from Konami that I was one of the final candidates for their new strategy website, which was hiring writers on a contract basis. At the same time, I was playing in The Irish Open, Ireland's big unofficial event of the format, and doing rather well, finishing in the top 32 with Lightsworn. I had been running "LS" ever since my abysmal performance at the 2009 European Championship, and took it to the first UkayPro Championship in Manchester, where I did okay with it and started to redeem myself after what happened in Lille. By the time The Irish Open had ended, I was running the deck for about 4-5 months (I was running it before Lille as well) and had gotten sick of it. The problem with LS is that while it's a powerful deck that can run over everything, your tournament fate isn't entirely decided by how skilful you are with it. All decks have that inherent element of luck due to the Draw Phase, but LS also has that 'milling' aspect to it and so many potential 'dead cards' at times. There was also the fact that everybody knows how to play against it, and it's such an easy deck to side against. Finally, I knew that if I were to take it to a big event again, I would lose the mirror matches to people who [a] can pilot the deck better than I can and [b] can potentially get a good hand when I'm stuck with a bad one. I had to run something different, try lots of things before deciding on what to take to my next big event, which was the UkayPro Championships in Sheffield, the final event of the format.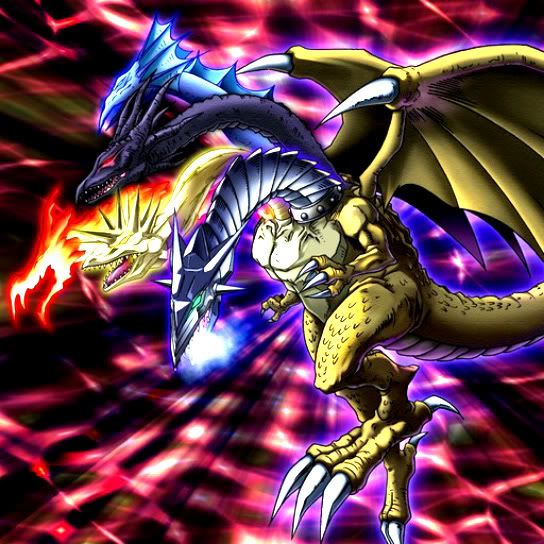 So I had 5 months of locals between the 2 big events of the format, plenty of time to try out lots of different decks and ideas. I had known of the reprint of Red-Eyes Wyvern before The Irish Open and picked to a set of Red-Eyes Darkness Metal Dragons (REDMD) before they shot up in price. I wanted to run Dragons for at least a few events in this format since I had seen them in action before and they looked like a lot of fun to play with. I had also read about Richard Clarke's exploits at various SHONEN JUMP Championships (SJC), and his exciting feature match at the US Nationals, so I knew they would be a potential pick for the UkayPro Championships (UKPC). I had to wait until October for the Wyvern reprint before I could use the deck at locals. In the meantime I ran a few different things, mainly Blackwings since I hadn't given those a proper go yet.
By the time I got my Wyverns I had the rest of the deck ready to go and started playing Disaster Dragon at my locals in Limerick, and in Cork before the Yu-Gi-Oh! scene started to fade away down there. The deck was so much fun to play with, and quite strong too so I did well with it in these early stages. I only got to run it for 2 weeks though, as I had gotten an offer to sell the deck that I couldn't refuse. I managed to keep all the smaller pieces, but had to re-trade for the key components again and didn't complete the deck again till after Christmas. In the meantime I went back to Blackwings and Lightsworn to see if they were still viable picks for me, and various tournament results confirmed that while I was okay with the decks and doing well, I knew that I couldn't take them and my own skills to that 'next level' that was needed to potentially top UKPC.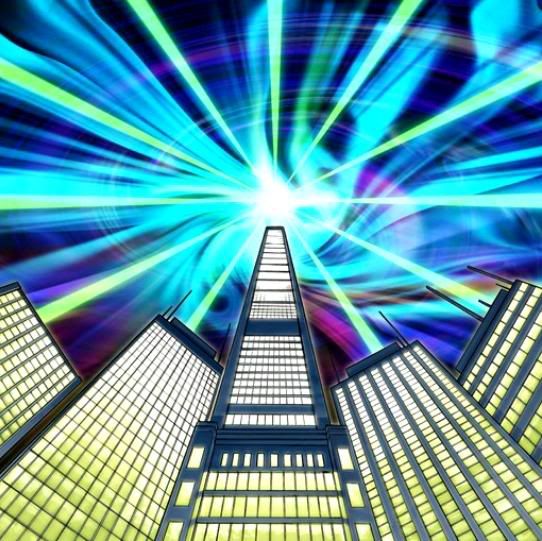 I recompleted the Disaster Dragon deck in January but had another potential pitfall, lack of testing. Since I'm usually quite busy these days with college work, Konami writing and various other projects (like my blog, moderating forms etc.), I don't get to play any Yu-Gi-Oh! outside of my weekly locals at The Gathering in Limerick. I also don't play online since I've no net access at home so I usually work off theory when building decks. Since I was running a 'rogue' deck I knew that I needed some help from somebody who knew what he was doing if I was going to do well at UKPC so I went straight to the top and contacted Rich Clarke about the deck. Since SJC Nashville was pencilled in for the week after UKPC, we had a common interest in terms of where we wanted the deck to end up. He sent me on a basic build plus some advice on siding and I went back to my locals and tried it out. For the next month we bounced ideas and results over and back until we had a build that was nearing completion for our events. In the meantime I had won Warpcon with the deck, going undefeated, while Rich had a less than successful regionals in Orlando the same weekend. These results helped to put things in perspective as we kept throwing out potential 'dead cards' and refining things. The week before the event he sent me on a build that was quite different from what I had been working on with him. Yes, only 2-3 cards in the main deck had changed, (we were running Blizzard Dragons now, and no Tuners) and it was a change I wasn't too happy with. I always liked the fact that I can search for Tuners with Masked Dragon, as the Extra Deck is a powerful toolbox when used correctly. Regardless, I said I'd try out the Blizzards when I landed in Sheffield and make the final call on the UKPC build myself. He wished me luck, gave me a few tips on what to side in and out for certain matchups, and I was on my own from this point onward.
On the Thursday before the event I had a chance to test out the Blizzard Dragons at my local tournament in Limerick. In my first round I was against a pretty standard Blackwing deck, and I won the first game with ease. In the second I got rushed as he opened with double Black Whirlwind and I had no Future Fusion to mount a comeback. The third game gave me a chance to see how useful these Blizzard Dragons were. We both had pretty standard openings and whittled each other's card advantage down bit by bit. I end up drawing the Blizzard while he's got a Shura on the field. It held him off for a turn but I had no followup on the next turn and just used the effect again. This time he topped a Gale and tuned with the Shura for Armor Master, running over my Blizzard. I top something useless and lose from there. Throughout the tournament I was getting similar results with the Blizzards, and while I did win the rest of my matches, those Blizzard Dragons weren't doing anything for me at all. I was also missing out on combos with smaller monsters to make Exploder Dragonwing and Trident Dragion. I made the decision after the event to leave them in, and give them another go once I got to test against stronger decks in Sheffield.
The next morning (Friday) I woke up at 6am and for a lift in to Limerick, where I then got a connecting bus to Shannon Airport. For every other foreign event I've played in, I've had to travel across the country to Dublin Airport, which was both extremely time consuming and tiring. The trip from Limerick to Shannon was only a half an hour, which was a lot easier to manage. When I got there I was able to check in straight away and only wait about for another hour or so. I updated my Facebook status, skimmed through some books in the newsagents and boarded my flight.
I landed in Birmingham at about 12pm, and got a train from the airport to the city centre which only took about 15 minutes. Along the way I gave Stuart Watts a call, since I knew that himself and the Birmingham lads were getting the next train to Sheffield. We meet up at the station and rush on to the Sheffield train, which was already moving. I had no ticket and there were no spare bunches of seats together in the standard class carriages so we (Jack Considine, Dan Nelson, and Andrew Crehan were also with us) snuck into First Class and sat at a table. 5 minutes later the ticket lady comes in and shoves us out, also making me buy a bloody expensive ticket (£64 return!) for my troubles. The 5 of us hang out between the carriages until a bunch of seats open up after the first stop (Derby). Stu then shows me his deck for the event, a Reversal Quiz OTK, and I do some solitaire testing with it. Even though I wasn't used to the deck it seemed to work whenever it got a decent hand. He then whipped out his Twilight Deck and had a few games against my Dragons before the train stopped in Sheffield.
The venue (where I was also staying for the weekend) wasn't far from the station, even if we did have to rely on GoogleMaps to get us there. Stu also pointed out where Patriot Games was and I was amazed to realise how close it was to the Holiday Inn. After walking up the longest driveway in existence we got to the front door and bumped into a few players. The guys checked into their rooms while I rang up James Stevenson (who I was rooming with, along with Charlie Root and David Stephen) and got my key off him when he came downstairs. David was still in Scotland at the time so the 3 of us chilled out in the room (James giving me a free tin of Pringles) before heading down to Patriot. My local might be a small venue in terms of playing space, but I never felt as cramped as I did at Patriot. Regardless, so long as there was a table free, I didn't care so I had a few games with people before making some trades (the highlight was when Mathujs Kujil Creature Swapped his Shining Angel for my Five-Headed Dragon), cutting my debt from my SJC New Jersey flights in half before I had to leave. David had arrived at the Station at about 7pm so I went down and got him, showing him where the Holiday Inn was before he headed off to Patriot. I went to a nearby newsagents, picked up some food for the weekend (those were the best Fig Rolls I've ever tasted by the way) and headed back to the hotel.
Once I got there I dropped off a few things at my room and headed down to the bar, where there was already a crowd of YGO players in attendance. I caught up with the various people I knew from the last UKPC in Manchester and met up with the various new faces that I had only known online. After all of this and a bit of trading I saw down with Mathijs Schuurman who was also running Disaster Dragon for this event, but with a few different cards to me. His main tech was 3 copies of Solidarity (Verbundenheit!) which were surprisingly effective. It was good to see how somebody else runs the deck in person and I was able to improve my skill with the deck from these mirror matches. I also made the final decision to cut the 2 Blizzard Dragons and add a Debris Dragon to round the deck off at 40 cards. For the rest of the night I just had a great time, meeting up with various players and doing a few more trades. I can't remember every single person I met the night before the event but it was great meeting you all and talking about various issues (+Biggy and Paul, thanks for the free drinks!). At about 1am the crowd starts to dwindle and myself, biggy, his mate and Abdul head up to Abdul's room and talk about the organisation of the event, among other things (GingerChris joined us after a while). After this I head back to my room and finally get some sleep.
I got up the next morning and re-sleeved my deck before heading downstairs where there was already a large crowd of players. Registration had already begun (I registered the night before so I didn't have to wait in line) so I concentrated on making some last minute trades. Among those was a €60 deal I did with Rodrigo Togores, the single biggest sale I made of the weekend. We also talked about a few other things, such as the video piece I posted of his match with Claudio Kirchmair, the unexpectedly high amount of rogue decks present (I saw more non-meta decks than meta ones all weekend) and so-on. I then got him to sign a Spanish Berzerker Crush for me (I was getting people to sign these for me all weekend) while I autographed one of his cards. We wished each other luck and I went around in search of more players, after which I helped out with the PR side of things by announcing that live coverage was about to begin (across the various forums, my blog, Twitter and Facebook). After another bit of a wait and the player briefing, the event finally got underway.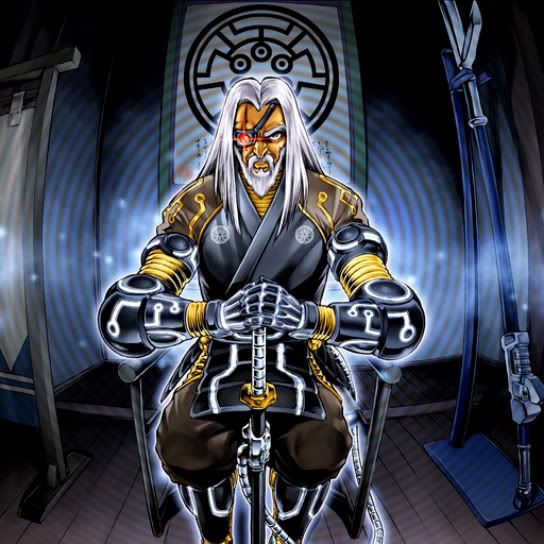 ==============================
Round 1 vs George Northway (Six Samurai)
Table 91
==============================
This is exactly what I needed going into this tournament, a nice off-beat deck to warm up on before getting to the more difficult opponents on the higher tables. After a slight bit of confusion regarding his Side Deck (it only had 8 cards, but the Judge said that that was okay) I kicked things off with a set Bottomless Trap Hole and a Normal Summoned Koa'ki Meiru Drago. I got rid of whatever monster he brought out and poked for 1900 before he finds a way past my Dragon. I get out a second and attack into a clear field again. Throughout this game I had outs to whatever monsters he could bring out, be it Bottomless, Mirror Force or whatever, and I took it with ease. I can't recall exactly what happened in the second game (despite taking LP notes), but he managed to get through everything and wipe me out. In the third game he goes for a very early push, bringing out a Samurai, Grandmaster and 2 Shoguns, thinking he has me on the back foot. Unfortunately for him, I had a Mirror Force set and punish him severely for his overextension. He turtles up after this as I start to establish some field presence of my own. Once I exhausted all of his outs I went in for the kill, bringing out a Trident Dragion which could attack 3 times, along with my Five-Headed Dragon, Red-Eyes and Koa'ki Drago. The REDMD and Drago took care of his monsters, while my other 2 attacked for a combined total of 14,000. It didn't need to end like that, but I knew I was guaranteed victory and wanted to blow him out in style.
==============================
Game Record: 2-1
Match Record: 1-0
==============================
==============================
Round 2 vs Chris Carey (Gravekeepers)
Table 1
==============================
From Table 91 to Table 1, it was quite an unexpected leap, and I was planning to stay as close to this table as I could all day. My next opponent was playing a very teched out Gravekeeper deck, running not only Necrovalley, which screws my deck over, but also Royal Oppression and Dimensional Fissure. It was going to be a tough nut to crack. He opens up with a set backrow as I draw my Future Fusion, which gets Oppressed (cue sadface from me). I set a Masked Dragon and try to sit behind it and its targets until I can top an out to make a big push. I end up topping an MST and go to special summon my REDMD. He duly Oppresses and I MST it, only to get hit with a Solemn Judgment. A few turns later I top a Heavy Storm to get rid of it and the Dimensional Fissure and make a push for game. In the second game he opens with Dimensional Fissure and takes a hit from my Drago. He then sets a Spy which I run into with Masked Dragon, hoping to bait out another monster so I can clear his field with Torrential Tribute. Sure enough, he tries to push with a Caius and I wipe the field. We're both running low on cards at this point and he still has that Dimensional Fissure up, which is stopping any monsters I draw. I needed to get rid of his backrows if I was to regain control of this game and Chris gave me my out, by dropping a Gale and attacking with it. The next turn I summon my Masked Dragon and play Stamping Destruction to destroy his set Mirror Force (Dimensional Fissure was no longer a concern as he had no cards in hand). Then I Brain Control his Gale and go into Iron Chain Dragon, attacking and making him mill Gorz, Solemn and Compulsory Evacuation Device. I seal the match a few turns later with a REDMD and Prime Material.
==============================
Game Record: 4-1
Match Record: 2-0
==============================
==============================
Round 3 vs Mina Musaad (Twilight)
Table 1 - Feature Match
==============================
Going into the third round I got called over for a feature match,
which you can read here.
I won't say much about this match other than that it was a lot of fun (Mina told me he was sick of playing against Lightsworn all day and the Dragons were an enjoyable matchup) and that I made a LOT of misplays. As this was going up live I was bound to get slated by those on DuelistGroundz for my errors (I got to read the thread after Round 4), which I did. I also got some messages from Rich Clarke who had watched my feature and analysed it. This direct feedback helped me get my act together for the rest of the day, and gave me added purpose for the remaining rounds.
==============================
Game Record: 4-3
Match Record: 2-1
==============================
==============================
Round 4 vs Alan Taylor (Tri-Engine)
Table 35
==============================
After the disaster that was my previous round, I knew I had to put things right with a convincing victory in the next round. Standing in my was Alan Taylor and his Tri-Engine build (basically a mix of Lightsworn, Blackwings and Zombies, abusing the Graveyard). I had experience in playing against this type of deck before from my locals, but this was clearly a more refined and competitive build. Still, I knew how it worked, and was able to decipher what cards he was and wasn't running (JD/Necro/Honest etc.) fairly quickly. He pegs me down to 1300 fairly quickly, running over my monsters with boosted Siroccos before I slowly mount a comeback, finishing him off with multiple REDMDs. The second duel was more of the same, as I fend off whatever I can before we go into End of Match Procedure. He has to bring me down to 0 to go into Game 3, so I make a big defensive push with before the 3 extra turns start, bringing out 2 REDMDs to try and scare him off. He has no way was them on his first attacking turn (despite having some Vayu'd Synchros on the field) and decided to wait it out to see what can be done next turn. I ran some numbers and while I couldn't safely bring him down to 0 myself (he had a face-down monster which I presumed was Necro Gardna) I went for it, bringing out Koa'ki Drago and Prime with my Red Metals, and attacking for 7500, thanks to the Lightning Vortex in my hand (to clear his Synchros). He scooped right after that, knowing he had no outs.
==============================
Game Record: 6-3
Match Record: 3-1
==============================
==============================
Round 5 vs Wai-Chung Wong (Blackwings)
Table 11
==============================
A win here would be a great boost for me going into the final four rounds, but Blackwings can be a tricky matchup at the best of times, as was the case here. In the first game I didn't draw anything spectacular and kept getting beat down by Shuras and Kaluts. By the time I had gotten a foothold in the game he had the outs to clear my field and strike for game (he had Brain Control when I was on 2800 basically). The second game was all mine as I destroyed him in a few turns. Game 3 was one of those games where nobody knows who'll win. I got an early lead with my Koa'ki Drago before forcing him to Solemn my Mirror Force, which brought me down to his level thanks to Shura and Catastor. I then had to sit behind monsters and get pierced by a Bora for a while before finally offering the handshake. I couldn't do anything towards the end, and I can't think of any real mistakes I made that cost me game. He showed me the Lightning Vortex he was holding all along to further enforce that I wasn't going to win that one.
==============================
Game Record: 7-5
Match Record: 3-2
==============================
After losing my previous round I knew I was in a precarious position, one more loss and I had no hope of topping. While this would have been a cause for concern in the past (I usually tend to doubt myself at this stage) I knew what needed to be done, I was confident in my deck and abilities, and was eager to take on the next opponent.
==============================
Round 6 vs Tom Bryning (Zombies)
Table 52
==============================
I didn't recognise the name, and was at my table first. Once I saw him come over though, I realised that I knew him online, and was chatting to him between rounds all day (you still owe me a tin of Pringles by the way!). As a result, this was a very relaxed duel where be both kind of ignored out tournament status and just had a lot of fun with it. The first game begins to go his way as my deck suddenly decides not to give me any monsters at the start, and once I draw my Future Fusion (which we both referred to as Painful Choice since it's just as potent) he Oppresses it. Still, I manage to get out a Prime Material Dragon after I top a Brain Control and keep it on the field long enough to eke out a win. Despite a positive start in the second I couldn't really do anything once he got his Brionac out, fending off attacks and bouncing back all my defences. In the third I take an early hit from my own REDMD, but he doesn't get rid of it (I dunno why he played the Brain Control in that scenario) and I bring out a Prime Material to go with it. After hitting him with my 2 monsters I top a "Painful Choice" and in his own words 'I summon a lot of scary Dragons and make him run away'. This was certainly an enjoyable game and helps ease any pressure I put on myself from my previous losses.
==============================
Game Record: 9-6
Match Record: 4-2
==============================
==============================
Round 7 vs Ashley Williams (Twilight)
Table 37
==============================
I still needed to win out to have a chance of topping but when I got to my table my opponent hadn't showed up. 3 minutes passed and I called a judge over to get a game win, and after another 7, I got the match. It turns out that my opponent had gotten disqualified in the previous round, but I only found this out a few days after the event had ended. Still, a win's a win. Since I had some time I introduced myself to Glen White (of Gamerz Events, Konami's Organised Play partner for the UK & Ireland) and we had a brief chat about some issues (like the whole Irish Nats thing) before he got back to work. I caught up with a few players to see how they were doing before the next round was posted.
==============================
Game Record: 9-6
Match Record: 5-2
==============================
==============================
Round 8 vs Warren Bingham (Dimensional Gladiators)
Table 23
==============================
2 rounds left, and I was eager to get back into action after my last 'round'. In my way this time was a fearsome Gladiator Beast deck designed to wreck my head. Not only was it packing the usual Gladiator Beast stuff along with Dimensional Fissure, but I also had to contend with DD Warrior Ladys and Kycoos. I had seen a few of these decks floating about the tournament floor during the day and they were demolishing everything that was put up against them. The first game initially swung my way as I beat him down with a REDMD and 2 Koa'ki Dragos, but after he got rid of those (Lightning Vortex I think) he fought back with a Laquari and Kycoo. I had to sit behind Exploder Dragons until I could figure a way out of this mess and eventually took it by topping my own Vortex. The second game went his way as he ploughed through my stream of monsters with ease and I ran out of options. The third game was very tight. I made an initial push backed up by Stamping Destruction but couldn't get a direct attack in so he hit me with an Equeste. I tried the same again with my second Stamping and rammed my Masked Dragon into his Laquari, getting an Exploder to rid him of it. That ended up being the turning point as he didn't draw any monsters after that (well, he drew one, but I Solemned it). I poked him with a Magna Drago until it was nearing 2000 ATK, when he Booked it down. My Masked Dragon's attack went through though, backed up by a well-timed Trap Stun on his Torrential Tribute. A turn later (after I Solemned his monster) he was scooping up, with no outs to my 2 Dragons. This was my toughest matchup all day, and to come out of it with a win felt really good, as I had played and sided well.
==============================
Game Record: 11-7
Match Record: 6-2
==============================
==============================
Round 9 vs Jamie Stafford (Zombies)
Table 16
==============================
This was it, the final round of a very long day. I was joint 18th in the standings at the time so a win would give me a really good chance of topping. I felt confident enough in myself that I could take on anybody and then I saw the pairings. I was up against Jamie Stafford, arguably the UK's best player (I've said this myself many times in the past). Still, we knew each other fairly well, so it was going to be fun, but I knew I had what it took to take him down and secure that Top 16 finish. The first game was over in an instant. I opened up with Future Fusion and a Koa'ki Meiru Drago but he was going first. My Future went off, but my Drago got Bottomlessed. Next turn he goes all out and scores an OTK thanks to all the usual Zombie tricks. Game 2 I opened up with 6 monsters, but one of them was Light and Darkness Dragon so if I could get it out early on, I could cause enough disruption to force this into a final game. Fortunately I had a Totem Dragon as well so I knew what to do. I set it and ended. He dropped a Zombie Master and attacked it. When he flipped it over he asked "what the hell is that?" and I was like "it's Plaguespreader Dragon dude". He read the text and put it in my Graveyard. Next turn I draw Gold Sarcophagus and played it for Future Fusion, but not before I revived my Totem first. I then tribute the Totem for LADD and he laughed for a bit (we had a hilarious game in Amsterdam before with first turn LADD that screwed me over) before realising "oh crap, I can't do anything against that mate!". I took the game over the next 2 turns and forced the match, and my tournament status, into one final game after over 12 hours of action.
He got an early foothold in game 3 with a Revived King Hs Des, which shut off my Totem plays and the monsters I had in my hand. I managed to fend it off though and cut his options down as much as possible with Koa'ki Meiru Dragos. Then came the critical play. He brought out a Krebons and blocked an attack. I set a Fiendish Chain, ready to activate it next turn or on the Brionac he could top himself into. After 12 hours I was getting very tired so when he summoned Mezuki I flipped it over, instantly realising my mistake. I had thought for a split second that it was a Bottomless Trap Hole (I had just played one a few turns earlier) and flipped it over a few seconds too early. Sure enough be brought out Brionac and ran over my Drago. 2 turns later I was scooping up, cursing my luck. We drew out next few cards to see how things would have panned out had I played it properly, and I was going to top a Lightning Vortex that would allow me to clear his field and regain control of the game. It might not have won me the match (depending on what he topped 3 turns down the line) but at the time I felt like it did, and I knew that that misplay was crucial. At the time I felt really bad about it, but looking back at it now it could be a good thing for me (more on that later).
==============================
Game Record: 12-9
Match Record: 6-3
==============================
The standings went up and I ended in 39th place, one of the higher-placed x-3's, while Stafford finished 22nd (he had horrible tiebreakers going into Round 9 too). Had I beaten him the tiebreakers would have put me around 13th-20th, depending on the other results as I was fairly high in the x-2 bracket and would have surely finished higher than his 22nd. Still, I managed to secure my invite for the UK & Irish Nationals due to be held later on in the year (the scale of the event allowed for 33 invites, but there were 8 foreign players in the top 32, so their invites passed down to those who were eligible, such as myself).
For the rest of the evening I joined in with the coverage team, posting up the Top 8 decklists and live standings of the playoffs as they came in. Once that was done I had another chat with Glen (and Matt Bell, head judge for the event) while the final was taking place (3am at this stage). Once the final ended (Maurice Samuels' Blackwings defeated Andy Tran's Dimensional Gladiators) things started to die down, as myself, Abdul, biggy, the Dutchies and a few others hung around the bar until 5am, talking about all sorts of things. The Dutch then headed off to their rooms and it was just the 4 of us (Brendhain Bass being the 4th) chilled out in the lobby and bounced around ideas for UKPC3 before it started snowing at 6.30. By 7 it was reaching blizzard proportions and I headed back to my room to get a few hours sleep.
When I got up at about 10 the snow was almost a foot deep outside and I feared that my trains and flight would be affected. I chilled out in the lobby and watched a few games before saying my goodbyes and heading to the station at 12 (my flight didn't leave until 6 but I wanted to make time for delays). Once there I bumped into a few more YGO players before getting the train back to Birmingham, which was on time. I half-slept while on it and got the connecting train to the airport. The weather was fine there too so I had an hour to kill before checking in. I totted up my figures and realised that I had made over €150 in sales, almost entirely wiping out my YGO debt for the year so far and covering my flights to SJC New Jersey (by the time I arrived home I had gotten paid by Konami for the previous batch of articles so I was definitely 'in the black' now). After some more time-killing I boarded my flight, took the connecting buses when I landed and arrived home at 9pm, dead tired after the epic weekend.
So where do I go from here? The next big event for me is going to be (most likely) the biggest and toughest event I'll ever play in, the 75th SHONEN JUMP Championship, in Edison, New Jersey. UKPC was a good experience and while I did do well (39th out of 270 players isn't bad, I haven't done that well since '08 Euros in Amsterdam) the event raised a few issues regarding how I play the game, and what needs improving. The biggest thing that needs changing is how I pace myself while playing. Both the feature match and my final misplay against Stafford (moreso that play, as it really hit it home) showed that I'm still a very impatient player. I need to SLOW DOWN, and think things through, weighing up all the possible options and make more optimal plays. While I don't get punished nearly enough for my errors at local level, I know for a fact that at big events like these, you don't get a second chance after making a mistake and will be swiftly punished for errors of judgment. In order to help me achieve what I want, I'm going to need to take my locals far more seriously and be more critical of my plays. "Ah well, I won anyway" is no longer an excuse that I can use to reassure myself after a string of errors. I also need to settle on a deck for the new format and get testing. I plan on giving the Dragons a break for a while and looking at other options. I may go back to them for New Jersey, but that's not a call I'm ready to make just yet. Regardless, I've got just under 2 months to up my game.
PS: I just want to say hi and thanks to everybody I met over the course of the weekend. I didn't mention many names in the main body of the report as I'd then have to try to remember all of you and give shoutouts (not easy when there's over 100 of you out there that I spoke to), but it was cool to meet and catch up with all of you and I hope to see you all again at Nationals later on in the year.